Finalistene i årets naturfoto 2019 er klare!
Hvert år kårer The Comedy Wildlife det beste naturfotografiet, som gjerne har en morsomt tvist. Finalistene er nå plukket ut, og senere i høst skal vinneren kåres.
Publisert 24.09.19 l  Skrevet av Andrine Sleire Tistel
«The Comedy Wildlife Photography Awards» var et resultat av to faktorer. For det første så ideskaperene et behov for en fotokonkurranse som var letthjertet, muligens upretensiøs, og hovedsakelig om dyr som gjør morsomme ting. Den andre faktoren som The Comedy Wildlife Phtography Award ser på som den viktigste, er at konkurransen handler om bevaring.
Juryen kårer årets bilde, som er basert på alle bidragene, i tillegg til at det blir kåret ulike kategorivinnere. Kategoriene har blant annet vært «Spectrum Photo Creatures in the Air Category», «Alex Walker's Serien Creatures of the Land Category», «Under the Sea Category», «Spectrum Photo Junior Category» og «Amazing Internet Portfolio Award».
I juryen sitter det ulike mennesker med forskjellige yrker og ekspertområder. Noen er blant annet eksperter innen dyreliv, andre er anerkjente fotografer.
Vinneren og kategorivinnerne vil bli annonsert den 13 november, og alle finalistene kan en se på The Comedy Wildlife.
Foto: Roie Galitz / Comedy Wildlife Photography Awards 2019
Foto: Elmar Weiss / Comedy Wildlife Photography Awards 2019
Foto: Peter Haygarth / Comedy Wildlife Photography Awards 2019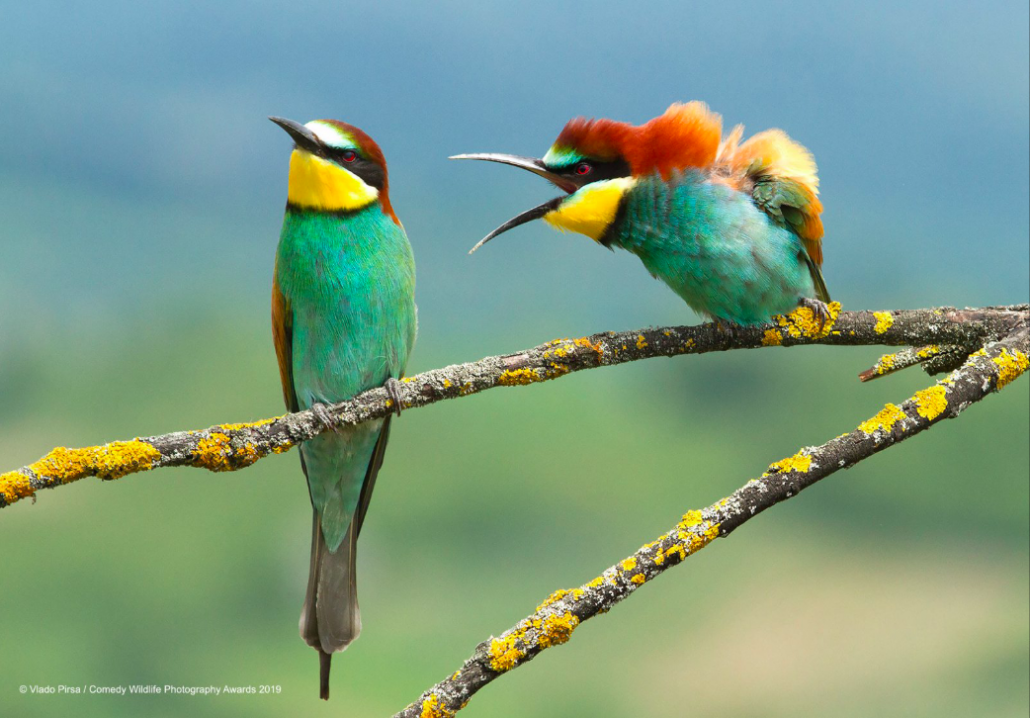 Foto: Vlado Pias / Comedy Wildlife Photography Awards 2019
Foto: Thomas Mangelsen / Comedy Wildlife Photography Awards 2019
Foto: Harry Walker / Comedy Wildlife Photography Awards 2019
Kilder:
https://www.comedywildlifephoto.com
Foto fremside: Vicki Jauron / Comedy Wildlife Photography Awards 2019
Foto av 2 bjørner: Toni Elliott / Comedy Wildlife Photography Awards 2019